The Globe and Mail recently featured the Stanley A. Milner Library—designed by Teeple Architects and Stantec (formerly ATB)—as one of six projects that are reshaping downtown Edmonton. While the project is still under construction, it is set join the Citadel Theatre, Art Gallery of Alberta, and Francis Winspear Centre for Music to create a "cultural district" around Sir Winston Churchill Square, the City's premier civic space.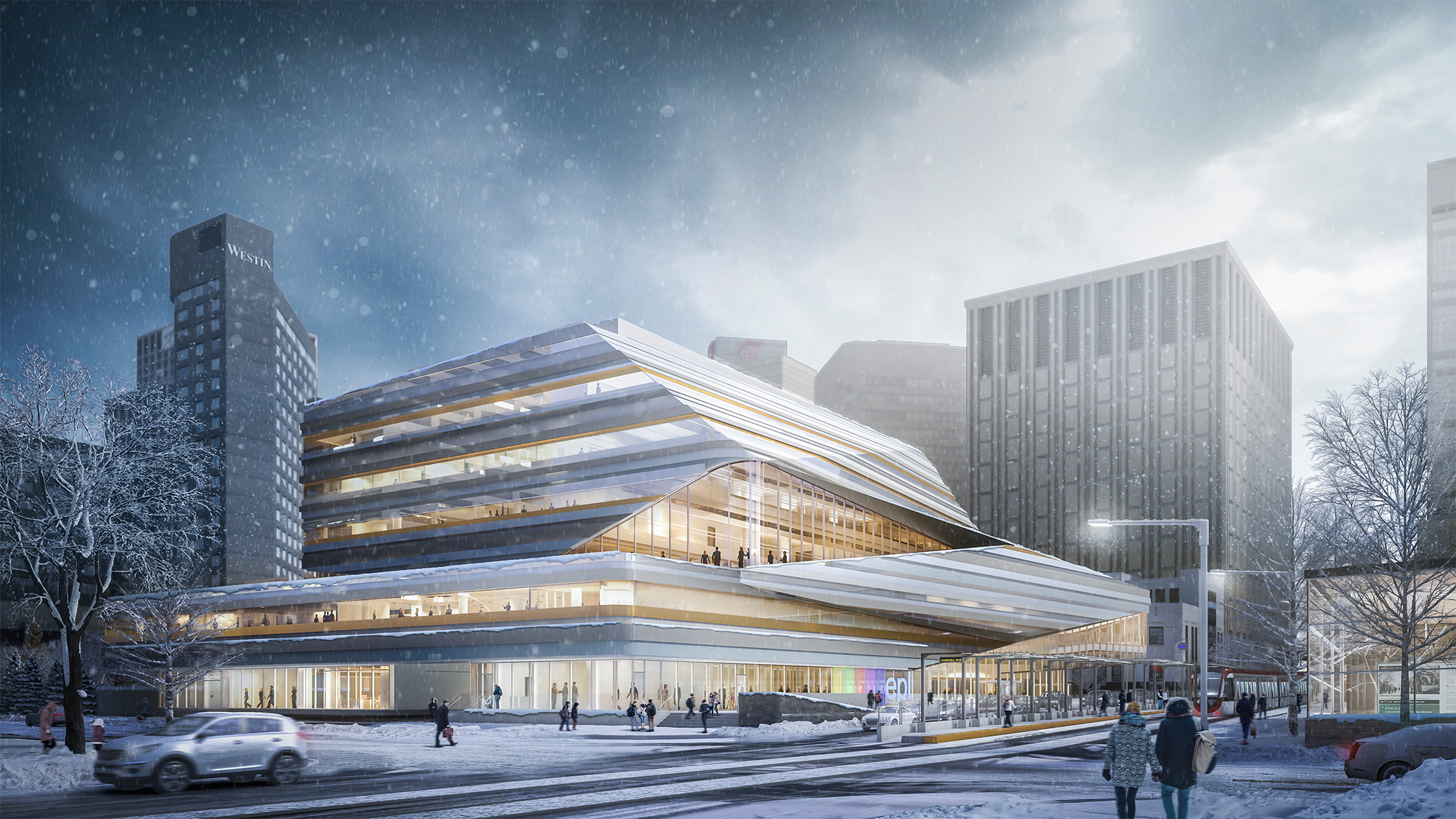 "A modest plan to update and replace the façade of the renamed Milner Library quickly grew into a more ambitious renovation that will add space and give the formerly boxy exterior a dramatic new look," writes Robert Everett-Green for The Globe and Mail. "Steel girders jutting out at angles from the building's skeleton show Toronto architect Stephen Teeple's determination to make an impact equivalent to that of the neighbouring Alberta Art Gallery's curvy metallic exterior and City Hall's glowing glass pyramid."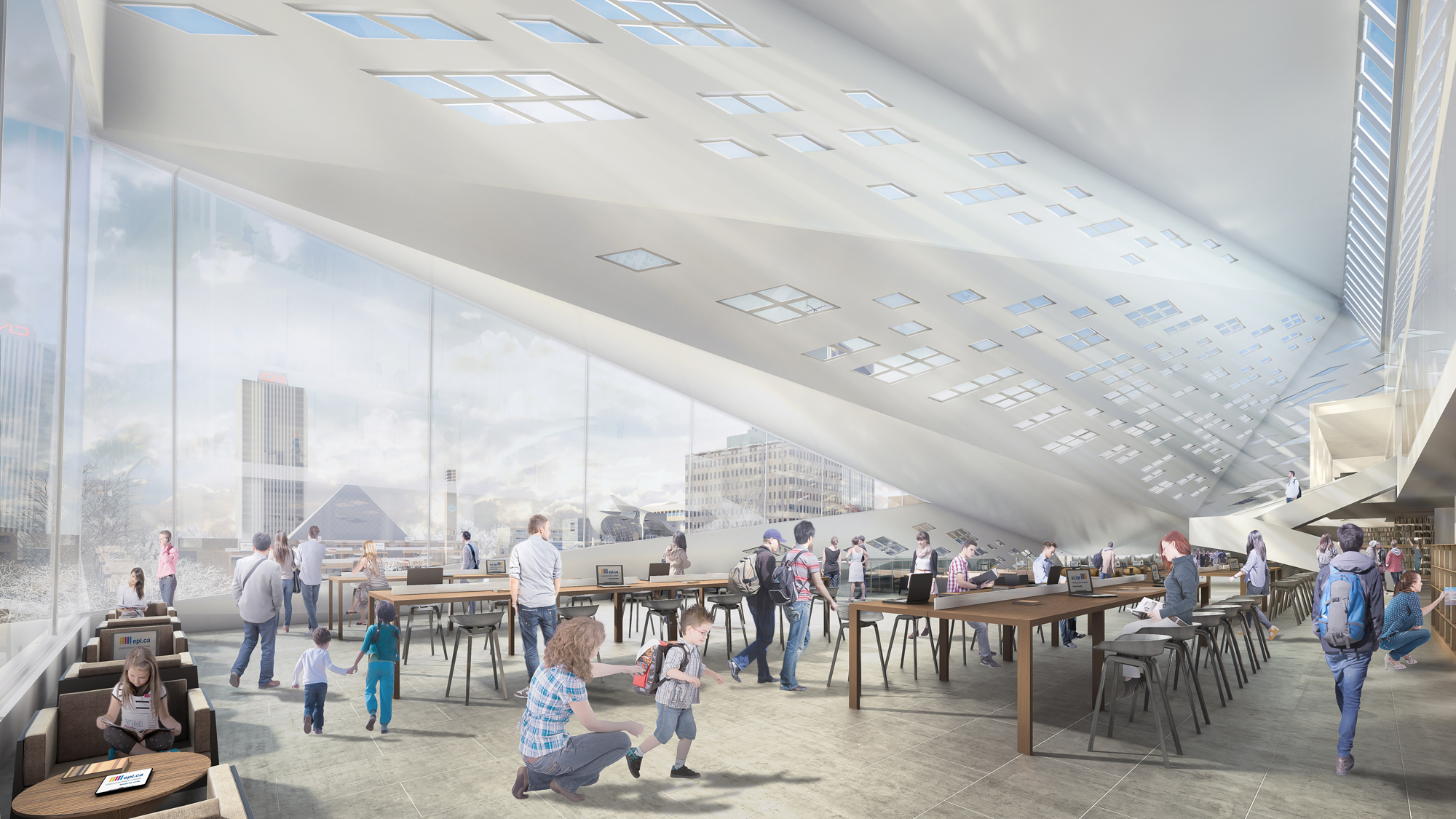 Originally built in 1960s, many aspects of the existing library had reached the end of their useful life-cycles. Teeple Architects and Stantec approached the design by reconsidering the existing Milner Library as an expression of Edmonton Public Library's forward-thinking values and civic role. To establish a new connection to the adjacent civic spaces, the original (deteriorating) pre-cast concrete cladding will be replaced and the 1990s addition will be removed. As part of a comprehensive interior transformation, the architectural team reconsidered the organization, circulation, and spatial order of the Library as the key force to shape its form, function, and urban relationships.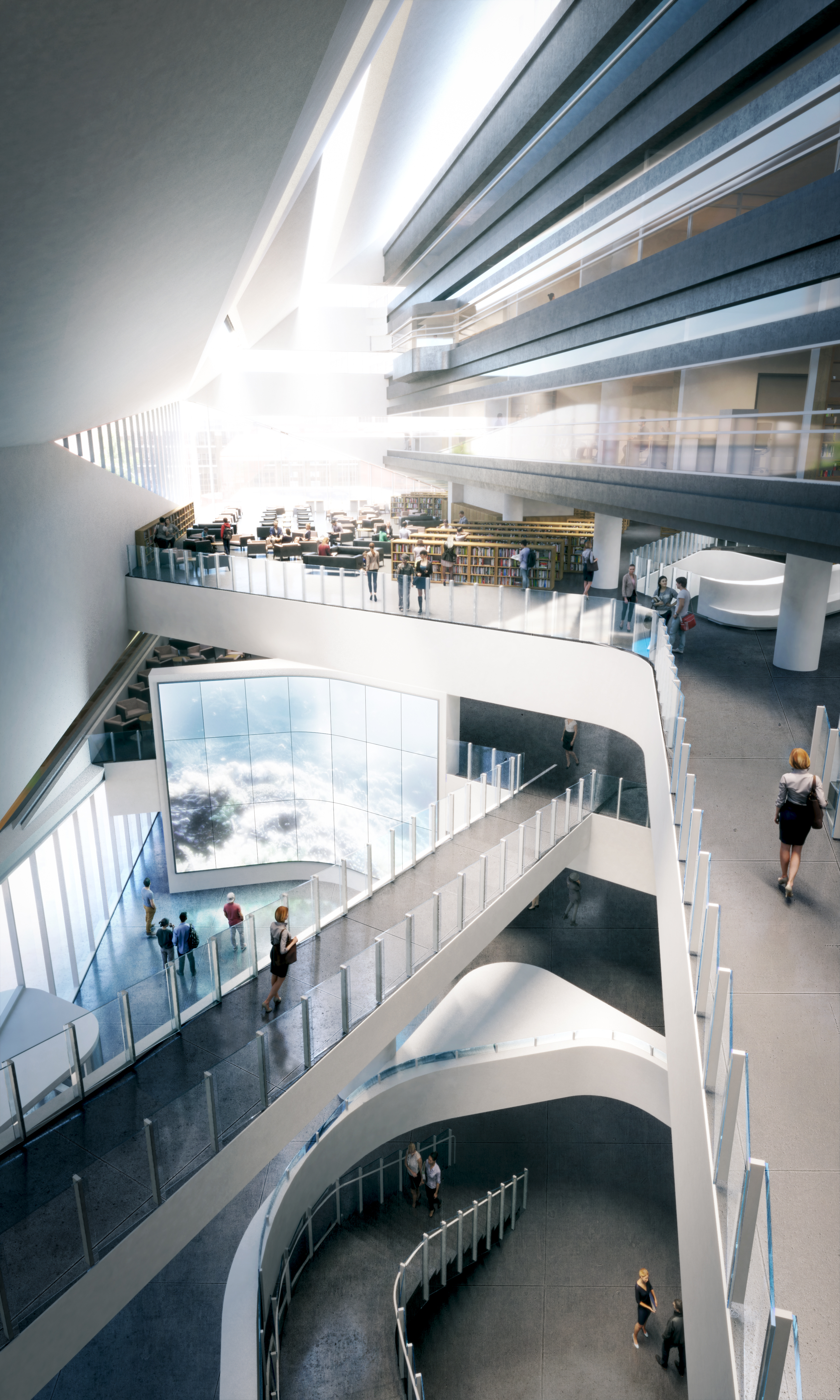 The resulting design includes many features that recognize the evolving role that libraries have as a dynamically social and creative space. A large, multi-storey atrium combined with strategic cuts into the building's stacked floorplates will create a variety of inspiring new spaces, intuitive and accessible circulation paths, and dynamic views between various areas. Key new areas will include a ground level space open to the public outside of library hours, including gallery, large galleria spaces, and café. A multi-function children's library is located next to the main atrium, while the upper levels feature a "reading ramp" that connects second and third floors, a showcase civic room overlooking Churchill Square, a large makerspace, and a dedicated gaming area. The project also involves upgrades and functional modifications to update the operations of the building.
The Milner Library is scheduled to be complete mid-2019, and will become "an essential community hub in a modern urban setting," as described by Maclean's Magazine. Until the project reaches completion, live updates of the construction process can be viewed at Edmonton Public Library's Live Cam, https://www.epl.ca/milner-live-cam/.